Tariff & Special Offers 2019
ADVANCE BOOKING TARIFF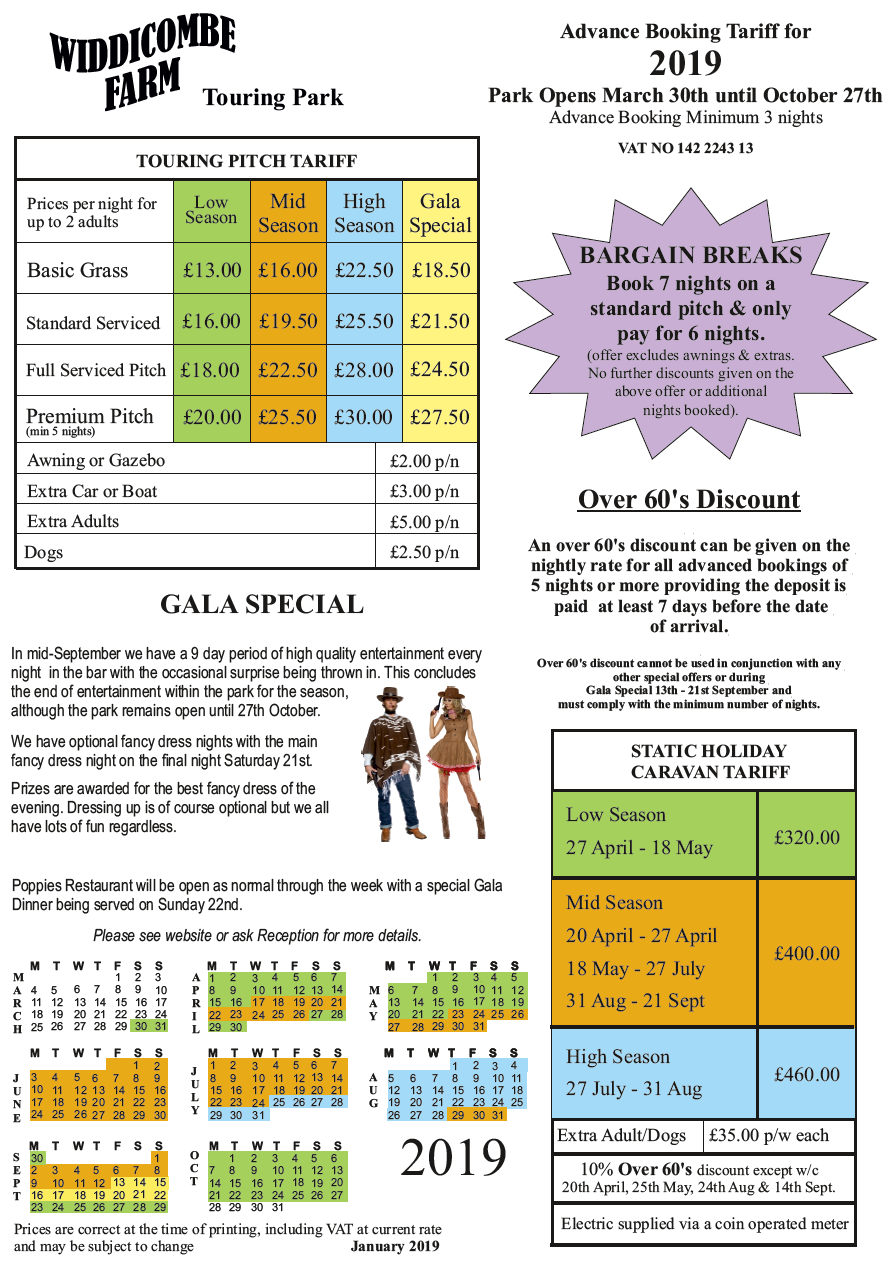 Click here to see our SPECIAL OFFERS for Over 60's »

MINIMUM ADVANCED BOOKING for Standard pitches and Full Serviced Pitches – 3 nights or 5 nights Premium Pitches.

Charges are per night & include 2 persons & 1 car per unit
Our electrical hook ups are 10 amp to BS434 round pin connection — 10 metre cable required
Maximum 6 people per unit.
Your Day Visitors allowed by prior arrangement only.

A deposit of £50.00 per unit plus £2.20 booking fee per week or part week is required to secure your booking. If taking out the Widdicombe Farm Cancellation Plan you must include the premium with your deposit. See terms and conditions for details of the plan.
The deposit is non-refundable but will be deducted from the total cost of your holiday, which is payable in full on arrival. Static caravan balances are due at least 28 days prior to arrival.
Non arrivals will lose their reservation after 24 hours unless site fees are fully paid in advance.
Commercial vehicles will not be accepted - click here for terms & conditions
Please make cheques for Deposits payable to GLS & TD GLYNN (cheques must be received at least 28 days before arrival date). Debit/credit cards accepted. Cheques are not accepted for balance payments on arrival.
We will send confirmation showing the balance to pay on arrival. We will try to accommodate any alteration to the dates of your booking however this will incur a charge of £7.50.